Product Comparison
PIAA Silicone Wiper Blades
​
Hella Cleantech Wiper Blades Rubber & Graphite
​
Hella Dyna Blade Wiper Blades
Rubber & Graphite
​
Michelin Standard Wiper Blades
Rubber & Graphite
​
Michelin Hybrid Wiper Blades
Rubber & Graphite
Major Types of Wiper Blades & their Benefits
Benefits of Frameless Wiper Blades:
Longer life compared to traditional wipers

Wiping actions more even through out contact

They help reducing streaks and improves visibility significantly during downpours

Aerodynamic design - prevents lifting off at high speeds or heavy winds

Offers a more refined and better aesthetics that creates a premium look for your car

Frameless design prevents ice and snow build up
Benefits of Silicone Wiper Blades:
Silicone Wiper Blades have 2x life compared to normal Wiper Blades

They create a water beading effect for better visibility

Silicone Wiper Blades resist wear and tear from sunlight and UV exposure

Silicone Wipers' frameless design prevents ice and snow build up

Very sleek Design - provides your car with an elegant and premium look
Benefits of Hybrid Wiper Blades:
Longer life compared to traditional wipers

Combines the aerodynamic design of frameless wipers and sturdiness of tradition wipers

All weather Wiper Blades - performs well in extreme weather conditions

Rigid, graphite-coated rubber ensures smooth & efficient wiping performance

Superior surface-hold to the windscreen
Brand Comparison
About PIAA:
PIAA Corporation was established in 1963, in Portland-USA, with the commitment to manufacture world-class Wiper Blades that customers could use with pride and confidence. Today, PIAA upholds that commitment by combining market driven concepts with the latest technology to make night, inclement weather, and off-road driving as safe as possible.
PIAA windshield wiper blades are made with patented silicone rubber, which ensures greater visibility by coating the windshield with silicone to promote continuous water beading in inclement weather. The effect is similar to popular windshield coatings but without the hazy side effects. Water beads up into droplets at low speeds that are easily removed by ordinary wiping. At higher speeds, wind pressure pushes the water off the windshield, often without even requiring wiper use.
The silicone rubber is also twice as durable as traditional rubber, allowing them to perform better over a longer period of time.
About Hella:
Hella is originally a brand (trademarked in 1908), from the company "Westfälische Metall-Industrie Aktien-Gesellschaft" (WMI) in the town of Lippstadt, Germany, establsihed by Mr. Sally Windmüller.
Hella is a well known and trusted name across Globe and enjoys a major market share in Asia market and European Market.
Recently in 2019, it opened its 2nd electronics plant in India.
The frameless Wiper blades by Hella comes with a host of features that not only ensures better visibility, but also provides an aesthetic look that gives a premium feel to your car. The Hella Wiper blades are a complete value for money, and can easily outlast traditional wiper blades.
About Michelin:
The Michelin Group, founded in 1889, is a global company headquartered in Clermont-Ferrand, France.
Michelin's mission is to contribute in a sustainable way to progress in the mobility of people and goods by constantly making travelling safer, easier, more enjoyable, more economical and more respectful of people and the environment.
The MICHELIN brand enjoys almost 100% brand recognition in mature markets (France, Germany, UK, Spain, Italy and USA) as well as Turkey and Taiwan and over 85% in most other countries, including India, China, Russia, Mexico and Japan.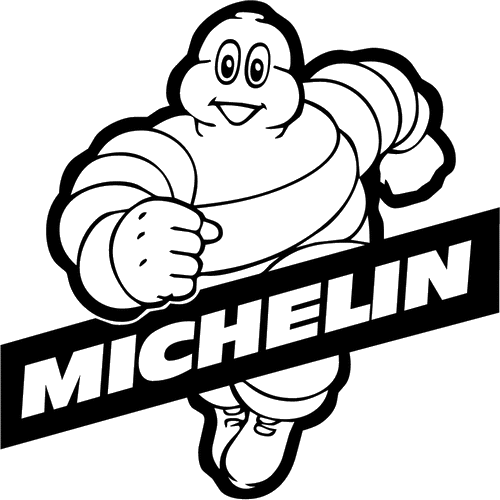 Frequently Asked Questions - Wiper Blades
​
1. How to replace/change the wiper blade?
Wiper blades are connected to the wiper arm with the help of connectors/adapters which are usually click fit and a gentle pull on the opposite side of the connector should so the trick. Visit autofolk.in/knowledge centre to know more.
​
2. How does the windshield wiper work?
Windshield wipers in their initial days used to work on the vacuum principal, with a big disadvantage of varying wiping speed along with the speed of the engine. Modern day wiper blades are rotated by an electric wiper motor which draws power from the car battery
​
3. Are there left and right windshield wipers?
No. Windshield wiper must be ordered based on the size and not on the basis of direction. Click here to know the size of your wiper blade
4. What is the best windshield wiper?
Wipers from multiple reputed brands are available in India like PIAA, Bosch, Michelin, Trico and Hella. However, priority should be the type of wiper blade you need: Standard, Frameless or Hybrid or the material of construction: Rubber or Silicone, based on your need. Visit the knowledge center at autofolk.in to know more about these types of wiper blades
You Might Also Like